Timed Online Auction
Ended 09 May 2013 14:26 BST
Sale Details / Important Information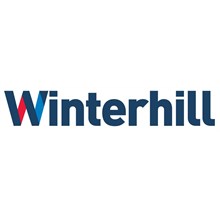 Mansell House
, Aspinall Close,
Bolton
,
Aberdeenshire
,
BB3 0DB
,
United Kingdom
Phone: 01254 763183
Email: damians@winterhilllargo.com
Currency: GBP
Buyer's Premium: 15.00%
View Terms and Conditions
Print Catalogue
Bidding ends 9th May from 12pm
SALE DETAILS:
Excellent Quality Modern Office Furniture and Equipment, Pool & Football Tables, Whiteboard Meeting Tables and Flatscreen TV's.
All lots are subject to a Buyer`s Premium of 15%.
Lots 1 to 116 are subject to VAT at 20%. Lots 500 to 678 are Zero rated for VAT.
Sale Currency: GBP
VIEWING:
A viewing period will be held on Tuesday 7 May 2013, 11am till 3pm, viewing strictly by appointment only.
Please contact the auctioneers office on 01254 763183 to make an appointment.
LOCATIONS:
Lots 1 to 116: Custard Media Solutions Limited, Mansell House, Aspinall Close, Bolton, Greater Manchester, BL6 6QQ.
Lots 500 to 678: Elect Limited, 49 Ruscombe Road, Liverpool, L14 4AU.
BIDDING:
Bidding opens on Wednesday 8 May 2013 at 12 noon, and closes at 12 noon on Thursday 9 May 2013. Upon bidding ending the Auctioneers, Winterhill Asset Limited, will consider the winning bids for acceptance and seek approval from the vendor prior to sale completion.
Winterhill Asset Limited reserves the right to reject any bid which does not reflect a reasonable value.
Successful bidders will be notified by email before 5pm on Thursday 9 May 2013.
INSTRUCTIONS FOR BIDDING:
Full details including valid email address must be provided in order to receive approval for bidding. Winterhill Asset Limited will retain all bidder details on our mailing list and may use these details for future sale notifications. Bidder details will not be shared with any third parties. Please contact the Auctioneers office on 01254 763183 if you wish to be removed from our database.
In the event of a bid being received within 10 minutes of the scheduled closing time, the bidding period on that lot will automatically extend by a further 10 minutes and for a further 10 minutes for any bid received thereafter.
If more than one maximum bid is placed of the same amount, the maximum bid placed first will be considered the highest bid and a further bid will need to be to be placed to take the lead. Bidders are notified by an automated message which appears on their screen.
When bidding 'REFRESH' your screen to ensure you are aware of current bids.
BUYERS PREMIUM:
A Buyers Premium of 15% will be added to all winning bids, Buyer Premium charges are not negotiable.
VAT on buyers premium is payable even if goods are exported.
PAYMENT TERMS:
All purchases are to be paid in full by 5pm on Friday 10 May 2013.
Please contact the Auctioneers office on 01254 763183 for any queries regarding payment.
Payment can be made by cash (to a maximum of £9,000), Debit Card, Credit Card (subject to a 4% surcharge on the total bill amount) or by CHAPS transfer to the Auctioneers client account as specified in the sale catalogue.
Should payment not be received for any lot by the stated payment deadline, the auctioneer reserves the right to withdraw from the sale of that lot.
Cash payments of £9,000 or over will not be accepted.
VALUE ADDED TAX:
Purchasers will be charged Value Added Tax on all lots, where applicable, at the current rate of 20%.
LOT REMOVAL:
All lots must be paid for in full (by way of cleared funds) prior to collection.
A receipted invoice will be required as proof of purchase upon collection of any lot.
Lots 1 - 117 can be collected from Custard Media Solutions Limited, Mansell House, Aspinall Close, Bolton, Greater Manchester, BL6 6QQ.
Lots 500 - 678 can be collected from Elect Limited, 49 Ruscombe Road, Liverpool, L14 4AU.
It is the purchaser's responsibility to remove all lots from site. We are unable to guarantee lifting equipment will be available for use during the collection period; the buyer should make their own provisions in this respect.
A Method Statement, Risk Assessment and Proof of Public Liability Insurance will be required from the purchaser or their appointed collection agent, prior to the removal of any lot.
Auction sites can be open on Monday 13 May 2013, Tuesday 14 May 2013 and Wednesday 15 May 2013, between the hours of 10am and 4pm. An appointment must be made with the auctioneer prior to attending site for lot removal.
All lots MUST be removed from site by Wednesday 15 May at 4pm (unless an extension to the removal timescale has been authorised by the Auctioneer prior to bidding). The Auctioneer is unable to provide access to the site beyond this time and will not offer refunds in respect of any sold lot not collected within the times provided. The purchaser must agree an extension to this collection deadline prior to bidding if they are unable to remove lots in the timescale provided.
Purchasers are required to pay a deposit on lots which may cause damage or leave a hole in the fabric of the building after removal. These lots will be indentified in the sale catalogue. The deposit will be returned once the purchaser has made good in a satisfactory manner.
Any fluids remaining in any lots purchased MUST be removed from site in conformity with the Control of Substances Hazardous to Health (COSHH) Regulations.
RISK:
Goods become the responsibility of the purchaser upon receiving notification of a winning bid and we strongly recommend purchasers insure against all risks (see conditions of sale). Title does not pass to the purchaser until payment has been received in full.
LOTS:
The Auctioneers undertake that care has been taken to see that the catalogue descriptions and advertisements are accurate and reliable, but these are necessarily statements of opinion and must not be relied upon as statements of fact. Neither the Vendor nor the Agents/Auctioneers are responsible for errors of description, the genuineness, attribution or authenticity of any lot. All prospective bidders are strongly advised to view lots prior to bidding.
The hour and odometer readings on machinery and vehicles in this sale cannot be warranted and should not be relied upon.
Due to the Data Protection Act, all software and data will be removed from computers prior to selling.
CONDITIONS OF SALE:
All lots will be sold subject to these Conditions of Sale and our standard terms and conditions, bidders are strongly advised to read them carefully.
TRANSFER OF LOTS:
Winterhill Asset Limited will only accept payment from and permit removal of lots purchased by the successful purchaser or their duly appointed agent.
OVERSEAS PURCHASERS:
Overseas purchasers must contact the auctioneers office on 01254 763183 upon receiving notification of winning lots. Overseas purchasers will be required to provide their passport(s) and one other method confirming their identity (i.e. a drivers licence), their name, address, details of a UK agent acting on their behalf (if any), telephone and fax numbers. In addition, the auctioneers will require full details of their national bank and their UK corresponding bank, details from their bank confirming method of payment, etc.
Please satisfy yourselves that:
•Your country, or the country to which the items are destined, holds no import restrictions on the goods that you wish to purchase.
•The country has no import licence restrictions or a restriction on currency allocation.
•The country has no prolonged inspection procedure, which might cause excessive delay in allowing your goods to be imported.
•You receive a fully descriptive invoice in order that you may arrange payment as soon as possible with our bank.
•You employ a reputable freight-forwarding organisation. Please note that many of the machinery removal companies in this country are not necessarily freight forwarders. We will be pleased to advise accordingly.
•You have read and understand the Winterhill Asset Limited's Conditions of Sale.
VAT on goods exported will only be refunded upon Winterhill Asset Limited receiving valid evidence of export within 3 months from the date of sale. Where satisfactory evidence is not provided, goods will be subject to UK VAT at the standard rate of export and any deposits made will not be refunded. VAT on Buyers Premium is non-refundable.
If you intend to export your purchases using your own transport (either by sea, rail or air), then VAT will be levied and refunded upon receipt of satisfactory documentation, supporting removal of the goods purchased.
GENERAL NOTICE:
Winterhill Asset Limited reserve the right to refuse to accept the bid of any bidder should they be unable to satisfy Winterhill Asset Limited on any of the above conditions.
Results for live webcast and timed auctions may not have been verified by the auctioneer. If you are in any doubt of the accuracy of the prices provided, please call the auction house to confirm.
Sorry...
The auction catalogue is not yet available.

Loading...