Timed Online Auction
Ended 14 Mar 2013 16:05 GMT
Sale Details / Important Information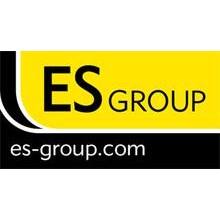 14 Commercial Road
, Reading,
Hampshire
,
RG2 0QJ
,
United Kingdom
Phone: +44 (0) 2380 461 643
Email: mbaaccounts@edwardsymmons.com
Currency: GBP
Buyer's Premium: 15.00%
View Terms and Conditions
Print Catalogue
Limousines and vehicles of special interest, workshop service and repair equipment, stock of limousine and general service spares
(Subject to availability)
NOTICE TO PURCHASERS
VIEWING:
•The lots may be viewed as follows: Tuesday 12th March 2013 between 10-00am and 4-00pm.
• Located at 14 Commercial Road, Reading, RG2 0QJ.
BIDDING ENDS:
•Bidding will end at: 3-00pm on Thursday 14th March 2013 [subject to the normal 10 min extension] AT WHICH TIME ALL HIGHEST BIDS WILL BE CONSIDERED.
ACCEPTANCE OF FINAL HIGHEST BIDS – IMPORTANT NOTE:
•Acceptance of all final highest bids is subject to approval by our client.
•Edward Symmons reserves the right to reject any bids which they feel does not reflect reasonable value
•Successful bidders will be notified by email by close of business on Friday 15th March 2013.
INSTRUCTIONS FOR BIDDING:
•Access for bidding can be obtained through our website www.edwardsymmons.com, Machinery Sales
•Full details including valid email address must be provided in order to receive approval for bidding
•In the event of a bid being received within 10 minutes of the scheduled closing time, the bidding period on that lot will automatically extend by a further 10 minutes and for a further 10mins for any bid received thereafter.
•MAXIMUM BIDS: If more than one maximum bid is placed of the same amount, the maximum bid placed first will be considered the highest bid and a further bid will need to be to be placed to take the lead. Bidders are notified by an automated message which appears on their screen
•IMPORTANT: When bidding, do not forget to 'REFRESH' your screen to ensure you are aware of current bids.
•MAILING: All approved bidders will automatically have their details placed on our database for notification of futures sales undertaken by Edward Symmons only. In the event that you wish to have your details excluded from our database, please use the 'unsubscribed' feature within our website (as above) alternatively please notify our Sales Administration Team mbaaccounts@edwardsymmons.com
BUYERS PREMIUM:
•The purchaser will pay a buyers premium of 15% plus VAT, which will be charged on all lots.
•The premium is not negotiable and will be paid by all buyers
•VAT on buyers premium is payable on buyers premium where goods are exported in all instances.
PAYMENT TERMS:
•All purchases are to be paid in full, no later than 3-00pm on 20th March 2013
•All queries regarding payment should be directed to our Sales Accounts team, mbaaccounts@edwardsymmons.com
Please refer to the page headed "PAYMENT DETAILS" for acceptable methods of payment
VALUE ADDED TAX:
•Purchasers will be charged Value Added Tax on all lots, where applicable, at the current rates
DEPOSITS:
•Purchasers are required to pay a deposit on lots which will cause damage or leave a hole in the fabric of the building after removal. These lots will be specified in the sale catalogue. The deposit will be returned once the purchaser has made good in a satisfactory manner.
RISK:
•The bidder / buyer is at risk once the buyer is notified of his successful purchases and is strongly advised to effect insurance at once, irrespective of whether title has passed. Title does not pass to the purchaser until payment has been received in full.
RECORDED "USEAGE" READINGS: The hour and odometer readings on machinery and vehicles in this sale cannot be warranted and should not be relied upon.
COMPUTER SOFTWARE: Due to the Data Protection Act, all software and data will be removed from computers prior to selling.
CLEARANCE TERMS AND ARRANGEMENTS
•All lots must be removed between 18th March 2013 and 22nd March 2013. No further access will be available after this time.
•The premises will be open from 10-00am to 4-00pm. There is a forklift truck on site.
•Edward Symmons does not undertake packaging, postage, delivery or shipment of goods and the bidder must make his own arrangements to comply with the clearance terms
•Clearance of all lots must be undertaken in accordance with Health & Safety at Work Regulations and, where necessary, Construction Design and Management Regulations 1994. You may be required to provide a Work Method Statement and Risk Assessment approved by Edward Symmons, prior to removal of any lots.
•Edward Symmons reserve the right to stop clearance if in their opinion, they believe it is being carried out in an unsafe manner or without the Method Statement and Risk Assessment.
•The purchaser should ensure that their contractors hold sufficient public liability insurance, copies of which should be made available to Edward Symmons if demanded.
•Any fluids remaining in any lots purchased MUST be removed from site in conformity with the Control of Substances Hazardous to Health (COSHH) Regulations.
CONDITIONS OF SALE
All lots will be sold subject to the Conditions of Sale as printed on the catalogue cover. Bidders are strongly advised to read them carefully.
TRANSFER OF LOTS:
Edward Symmons will only accept payment from and permit removal of lots purchased by the successful purchaser or their duly appointed agent.
OVERSEAS PURCHASERS:
Overseas purchasers must, on acceptance of offers, advise of their intentions to export their good immediately and notify our Sales Co-ordinator, Elaine Allan [ elaine.allan@edwardsymmons.com ]
Overseas purchasers will be required to provide details of :
(a)Their passport(s)
(b)One other method confirming their identity, ie drivers licence, name,
address, UK agent (if any), telephone and fax numbers.
(c)Full details of their national bank and their UK corresponding bank.
(d)Details from their bank confirming method of payment, etc.
Please also ensure that:
(e)Your country, or the country to which the items are destined, holds no import restrictions on the goods that you wish to purchase.
(f)The country has no import licence restrictions or a restriction on currency allocation.
(g)The country has no prolonged inspection procedure, which might cause excessive delay in allowing your goods to be imported.
(h)You receive a fully descriptive invoice in order that you may arrange payment as soon as possible with our bank.
(i)You employ a reputable freight-forwarding organisation. Please note that many of the machinery removal companies in this country are not necessarily freight forwarders. We will be pleased to advise accordingly.
(j)You have read the Conditions of Sale.
Please Note:
(a)We will not allow removal of any Lot from the Sale site until our Accounts Department has received notification from our bankers that your payment has been properly cleared in full. Monies must be transferred to ourselves within the time stated in the "Notice to Purchasers"
(b)If there are any special arrangements that you wish to make with us, you must contact us at least three days before the Sale date.
(c)Our terms regarding payment of VAT and subsequent refunds.
VAT on Goods Destined for Export:
All purchasers intending to export their purchases will be charged a deposit equal to that of the VAT due on each lot purchased.
In order to qualify for a refund, the goods must be exported in accordance with regulations under "Indirect Export" and valid evidence of export received by Edward Symmons within one month of the date of export. Where satisfactory evidence is not provided, goods will be subject to UK VAT at the standard rate of export and the deposit will not be refunded.
We are unable to refund the VAT on the buyers premium in any circumstances. Please ensure that the cashier has been notified of your intentions to export prior to removal of goods.
The above information must be supplied in writing to our Sales Co-ordinator, Ms Elaine Allan, Edward Symmons, 3 Lake Court, Hursley, Hampshire, SO21 2LD on your official company notepaper and signed by the contact name quoted.
If you intend to export your purchases using your own transport (either by sea, rail or air), then VAT will be levied and refunded upon receipt of satisfactory documentation, supporting removal of the goods purchased.
Edward Symmons reserve the right to refuse to accept the bid of any bidder should they be unable to satisfy Edward Symmons on any of the above.
Results for live webcast and timed auctions may not have been verified by the auctioneer. If you are in any doubt of the accuracy of the prices provided, please call the auction house to confirm.
Sorry...
The auction catalogue is not yet available.

Loading...