1000 Mixed Cosmetics – Full Sized – 10 Different SKU'sIncludes: Loreal, Maybelline & Revlon Brands
Auctioneer has chosen not to publish the price of this lot
Description
1000 Mixed Cosmetics – Full Sized – 10 Different SKU's
Includes: Loreal, Maybelline & Revlon Brands Only – NO VAT
UK Delivery £15
Auction Details
Expédition
T&Cs & Important Info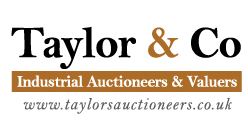 Taylor & Co Auctioneers
1000 Mixed Cosmetics – Full Sized – 10 Different SKU's
Includes: Loreal, Maybelline & Revlon Brands Only – NO VAT
UK Delivery £15
Taylor & Co : HUGE STOCK OF MAKE UP / COSMETICS ITEMS - IDEAL OPPORTUNITY FOR RE-SALE TRADERS TO STOCK UP BELOW WHOLESALE PRICES
Lieu de la vente
Unit 3, Waterloo Road Industrial Estate
Waterloo Road
Bidford on Avon
Nr Stratford Upon Avon
Warwickshire
B50 4JH
United Kingdom
We are making things easier for you, auction specific shipping information coming soon. For now, please visit the Important Information / Terms & Conditions tab [next tab to the right] for auction specific removal dates, preferred vendors and more.
For general shipping information from the auctioneer please see below:
For Taylor & Co Auctioneers delivery information please telephone 01789 778917.
Importantes Informations
PAYMENT: ALL ITEMS TO BE PAID FOR BY FRIDAY 21ST JUNE 4.00PM
Payments are acceptable by Bank Transfer directly to our business account.
Our Bank account details will be supplied with your invoice for payment.
We accept CASH on collection providing the item is located at The Auction Room
COLLECTION: WEDNESDAY 19TH -THURSDAY 20th & FRIDAY 21ST JUNE 9.00am - 4.00pm
NO COLLECTIONS TUESDAY 18TH JUNE
BUYERS REQUESTING DELIVERY : ALL ITEMS WILL BE DISPATCHED THURSDAY 27TH JUNE
IF YOU ARE UNABLE TO COLLECT ON THESE DATES WE WILL HOLD YOUR ITEMS UNTIL THE NEXT AUCTION COLLECTION DATE (SUBJECT TO PAYMENT ) BUT PLEASE NOTE A STORAGE FEE OF £20 PER LOT WILL BE CHARGED PRIOR TO RELEASE OF YOUR GOODS
IF ITEMS ARE NOT STILL NOT COLLECTED THE AUCTIONEER RESERVES THE RIGHT TO RE-SELL THE ITEMS
VAT@20% (Unless Stated Otherwise)
Buyers Premium
General Goods @22% + VAT
GOODS:
All goods are sold as seen and without warranty. The item description, and any accompanying photographs, may be for guidance and illustration purposes only, subject to their description, and does not imply that any item is free from defect
Please read the Full Description carefully before bidding
Consumer Rights Act Does NOT Apply in any of our Auctions
No warranty or gaurantee is offered on any lot in any circumstances
Refunds will not be given in any circumstances
BIDDING : using information supplied by Bidspotter & iBidder is used to determine whether you will be accepted to bid in this auction
VAT : Please note , we DO NOT operate the VAT Refund Scheme for Exporters
All bids are legally binding
PLEASE READ FULL DETAILS BEFORE BIDDING
Highest bid will be treated as a valid bid even if at the time of placing it the reserve is NOT MET
DO NOT bid if you cannot pay
All bidders are reminded to read our Full Terms & Conditions of On Line Sale before placing bids
PLEASE NOTE
We offer NO GUARANTEE of any items sold and all items are sold " as is "
To Include:
HUGE STOCK OF MAKE UP & COSMETIC ITEMS
MAJOR BRANDS INCLUDE:
MAYBELLINE - COLLECTION 2000 - BARI -WET N WILD- CK -REVLON-RIMMELL
HARD CANDY + MANY MORE
Business Owners , Do you have Surplus Stock or Redundant Equipment for disposal?
Contact us now and speak to one of our Sales Team for entry to our next On Line Collective Auction
Conditions Générales de Ventes
Terms and conditions:
Personal Information
Before completing your sign up for this auction , please be aware that when signing up , you accept that your details may be used by the Auctioneer for " in house" marketing purposes
This may include your e-mail address being added to our date base to include our Monthly E-News
Auctioneers business.
Goods will not be permitted to be removed from the premises until confirmation of payment in full has been satisfied.
Removal of goods shall only take place within the time of business hours 10am-4pm Monday to Friday unless otherwise stated on the
"Notice to Purchasers".
All collections need to be subject to the Auctioneers approval.
The Buyer will be responsible for removal of lots at his own expense and must provide his own labour, and equipment.
Damage to Premises
The Buyer shall be responsible for the removal of all goods purchased at his own expense and risk.
Such removal must be carried out safely and lawfully and in accordance with any conditions of sale which the Buyer is notified.
The Auctioneer reserve the right to stop the removal of a lot by the Buyer if it appears to the Auctioneer that the removal is being carried out in an unsafe or unsatisfactory way.
Any damage caused to the premises of collection will be repaired and made good at the cost of the Buyer.
Accident or Damage
Neither the Auctioneers nor the Vendor will accept any responsibility for any accident (except for that arising out of its negligence or the negligence of its agents or employee's, resulting in personal injury or death) howsoever caused to any person which may occur whilst on the Auctioneers premises, the Vendors premises or such other premises used to hold the auction or store the lots.
Dangerous Substances
It is expressly brought to the attention of the Buyers that certain types of plant or main service installations could contain blue and white asbestos, dangerous chemicals and hazardous waste , which if not handled correctly during removal from the premises could be in breach of the Health & Safety at Work Act.
Governing Law
These conditions and any conditions contained in the Notices to Purchasers, along with all associated transactions and all connected matters shall be governed and construed in accordance with English Law
See Full Terms And Conditions